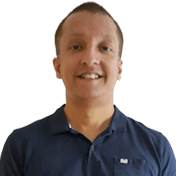 About me
Hi I'm Des, I am a fully qualified Government Approved Driving Instructor (ADI) and I am passionate about road safety.
I was always being told by friends and colleagues that I would make a great driving instructor due to my calm and positive attitude. Once I became a qualified driving instructor the satisfaction I got from teaching people to drive and helping them feel at ease and confident about their ability was amazing. Still, many years later I look back to the time when I myself was learning to drive and how nervous I felt during lessons and how unprepared I was as a new driver. It was this experience and my own determination to help others that I believe makes me an effective driving instructor with hundreds of people passing their test with me.
I believe I fully prepare all of my learners for a life of safe driving once they pass their test. My job has given me a great sense of satisfaction over the past 17 years and I could never imagine doing a different job.
Well I hope this gives you a brief Idea about me so please feel free to click here to "Contact me"